Quarter 4, 2020 | Newsletter

Happy Holidays. Oliver Ho & Associates wishes to share some exciting news! Read more to find out!
Oliver Ho & Associates would like to thank everyone for the great support, understanding, and trust in our brand throughout the years.
It has been a truly challenging year for the entire industry. Let us carry on with the lessons learnt, and strive towards a wonderful 2021
We wish you all the best and hope for many successes, brave dreams, wise decisions, satisfaction, peace and prosperity to come true for the entire industry.
Exciting new Project @ Dexion in Malaysia !
This 13,000 m2 Single Storey Warehouse with a 1,300 m2 2 Storey Office Block is set for construction & we are looking at a 10 – 12 months construction period for this new warehouse.
Would definitely be looking forward to its construction & completion.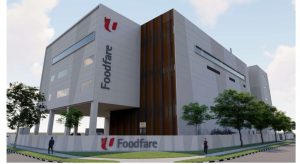 Phase 2 @ NTUC FOODFARE commencing!
With additions of a new floor, the total combined GFA of 119,170 sqft would look to boost a Halal & Non-Halal kitchens to better serve clients and their requirements.
We are striving to hitting the ground running for this 15 month project and we look forward to its new outlook with all the new additions.
Oliver Ho & Associates: What We Do